Quality Mark


We have achieved the Basic Skills Quality Mark 2.
It recognises that our school has excellent standards in writing, reading, spelling and number work!

ICT Mark

We achieved the ICT Mark in July 2009.
It recognises that our school has excellent standards for our use of ICT by both staff and pupils.
Eco Schools
Eco-Ysgolion
We achieved the Eco Schools GREEN FLAG in July 2009.
Healthy Schools
Ysgolion Iach

We have had Healthy Schools status since 2001.
Bike It


We have achieved the Bike It award - Bronze
It recognises that our pupils are improving their bike skills, getting exercise and are helping the environment by travelling in an eco-friendly way.
Our Vision
School and Community -
a partnership for success.
Our School ~ Ein Ysgol
'We all smile in the same language.'
'Rydym i gyd yn gwenu yn yr un iaith'
Welcome...Croeso...Soo dhawoow...Vitejte...Shagatom...Merhaba...Selamat datang...Karibu...Sushri akal...Foon ying...Khush amaadiid...Witaj


Welcome to Ninian Park Primary School's website. Our school is a multi-cultural school in Grangetown, Cardiff. The school is a fifteen minute walk from the city centre, occupying two Victorian buildings. We have over four hundred children aged from three to eleven years old from a wide range of ethnic backgrounds, who speak a wide range of languages and represent a large number of faiths.

There are about 24 languages currently spoken at our school.



Left Justified Text
Right Justified Text
Latest News...Latest News...Latest News
Newyddion Diweddaraf...Newyddion Diweddaraf
WHEN IT IS RAINING, WAKE UP, SHAKE UP! WILL TAKE PLACE UPSTAIRS IN THE JUNIOR HALL
MEASLES - IMPORTANT MESSAGE
You may be aware that there is a very large outbreak of measles in Swansea that is spreading across South Wales The illness is spreading very quickly through schools as many of the pupils have not been protected by having two Measles, Mumps and Rubella (MMR) injections. There have been 38 children admitted to hospital during this outbreak as a result of their measles infection.
We are now starting to see a few cases of measles more locally and it is possible that we may have a school outbreak in Cardiff soon.
If your child/teenager has not had MMR vaccine/s or you think they might have missed a vaccination you should contact your GP, health visitor or practice nurse now to get them protected. If your household or close family contains young babies, pregnant women or family members with serious immune conditions who can't have the MMR vaccine, please make sure that all children and teenagers in the house are fully vaccinated. This will help protect these vulnerable individuals.
Measles is highly infectious and is spread from person to person by coughs and sneezes. Early symptoms include a high temperature, cough, cold and conjunctivitis (painful, red eyes). A red, blotchy rash appears 3 to 7 days later which usually begins on the face and spreads down over the rest of the body. The person is usually quite ill and often prefers to lie quietly in a darkened room. Serious complications can occur.
Any child who develops symptoms of measles should not attend school for four days after the start of the rash.
Created on 2003-02-04 10:24:27 by install
Updated on 2014-04-08 18:41:29 by webmaster
Welsh
Cymraeg

We are proud of our bilingual Welsh heritage and the many languages spoken at our school, and are committed to promoting bilingualism through our website.
Our Virtual Visitors
Ymwelwyr Rhithwi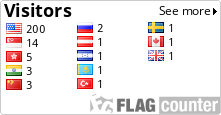 Inset Days
Dyddiadau Hyfforddiant Mewn Swydd
School will be closed on Monday 5th May for the Early Spring Bank Holiday and Tuesday 6th May as an INSET day. The school will be closed to pupils on these days. School will reopen on Wednesday 7th May.


Click here to see if Ninian Park Primary is open today
School Uniform
Gwisg Ysgol


Prices
Sweatshirts £8
Polo shirts £7.99
Reading Bags £5.50




You can buy the school uniform at the office.



School Dinners
Cinio Ysgol
Price
£9 a week

Please pay dinner money in advance on Mondays to your child's class teacher. All money must be put in an envelope marked with your child's name. No change will be given. Thank you.

Click Here to read the current menu for our school dinners.

The menu is also given in Arabic, Bengali, Czech, Pashto, Polish, Punjabi, Somali and Urdu.